Wayne Pearce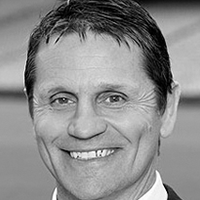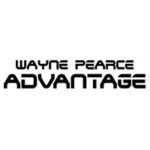 Wayne Pearce is one of Australia's most respected, high profile rugby league identities; he represented Australia and was the captain of the Balmain Tigers and New South Wales State of Origin. He's a legend and master motivational speaker. 
Wayne has an amazing story of growing up from humble beginnings in the inner Sydney suburb of Balmain and going on to be named in the list of Australian rugby league's 100 greatest players.
Some of his other accomplishments include being voted 'Players' player of the tour' for the undefeated 1982 'Invincibles' Kangaroo Tour, winning the Harry Sunderland medal as Australia's best player in the 1984 test series against Great Britain and captaining the New South Wales Origin team to the first ever clean sweep in 1986.
Wayne's strength of character and commitment to optimal performance is now fervently focused on the corporate world, where he has taken his experience and lessons from sports coaching and applied them to helping businesses become the best they can be. He started Wayne Pearce Advantage in 2001 with a specific focus on personal, team and leadership development.
His aim, when working with an organisation, is to help it transform from a place where people simply turn up and do their job to a place where they want to do their very best as individuals and as a team.
Wayne has personally developed a series of Performance Ignition seminars and programs and innovatively continues to refine them in pursuit of best practice methodology. He draws from wide-ranging scientific research as well as from his own experiences as a world-class sportsman, coach and motivator.
Wayne has a huge amount of experience and contagious passion for motivation, team building and leadership training at all levels.
Buy Tickets
Buy your tickets now to see Wayne Pearce